About The Paso Robles CAB Collective
Formed in 2012, the Paso Robles CAB (Cabernet and Bordeaux) Collective (PRCC) strives to promote the full potential of the Paso Robles AVA in producing superior-quality, classic and age-worthy Cabernet and red Bordeaux varietals to consumers, trade and media worldwide.
The grass-roots non-profit organization was formed with the belief that the Bordeaux varieties Cabernet Sauvignon, Cabernet Franc, Merlot, Petit Verdot and Malbec grown in the Paso Robles appellation—and the subsequent quality of the wines produced—is under-represented in the marketplace and across the wine industry. The PRCC seeks to improve awareness regarding the distinctive attributes of Paso Robles Cabernet and red Bordeaux varietals through events, education and initiatives that confirm the appellation's growing reputation for producing luscious, well-rounded Bordeaux varietals that compete with like-varietals on a global stage.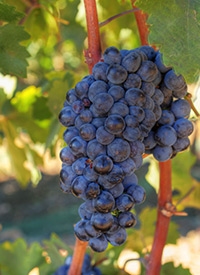 Open to all wineries that produce superior-quality Cabernet Sauvignon and Bordeaux varietals in the Paso Robles AVA, member wineries have the opportunity to work with and learn from other members. The organization is designed to create a network of knowledgeable and experienced industry professionals to assist each other from viticulture to production, marketing and finally, sales.
The PRCC is governed by a board of five director members. Three of these members are permanent members who cooperated closely to found the organization and include a representative of the following wineries: DAOU Vineyards & Winery, J. Lohr Vineyards & Wines and JUSTIN Vineyards & Winery. The fourth and fifth seats are selected every year by PRCC members to ensure balanced representation. These seats are currently represented by ADELAIDA Cellars and Chateau Margene. Other founding members who actively participated in the creation of the PRCC include ADELAIDA Cellars, Eberle Winery, Vina Robles Vineyards & Winery and Chateau Margene.