Paso Robles Wine Tasting Map
Wine tasting in Paso Robles is a superb experience for both the novice and knowledgeable wine connoisseur. If you are looking for the best wine tasting in Paso Robles, our members offer unique wine tasting experiences highlighting the award-winning Cabernet and red Bordeaux wines of the region. With wineries and tasting rooms located throughout Paso Robles and the surrounding Central Coast areas, there's something for everyone. Use our wine tasting map to plan your trip and taste the variety of terroir in the Paso Robles AVA and its 11 sub-appellations.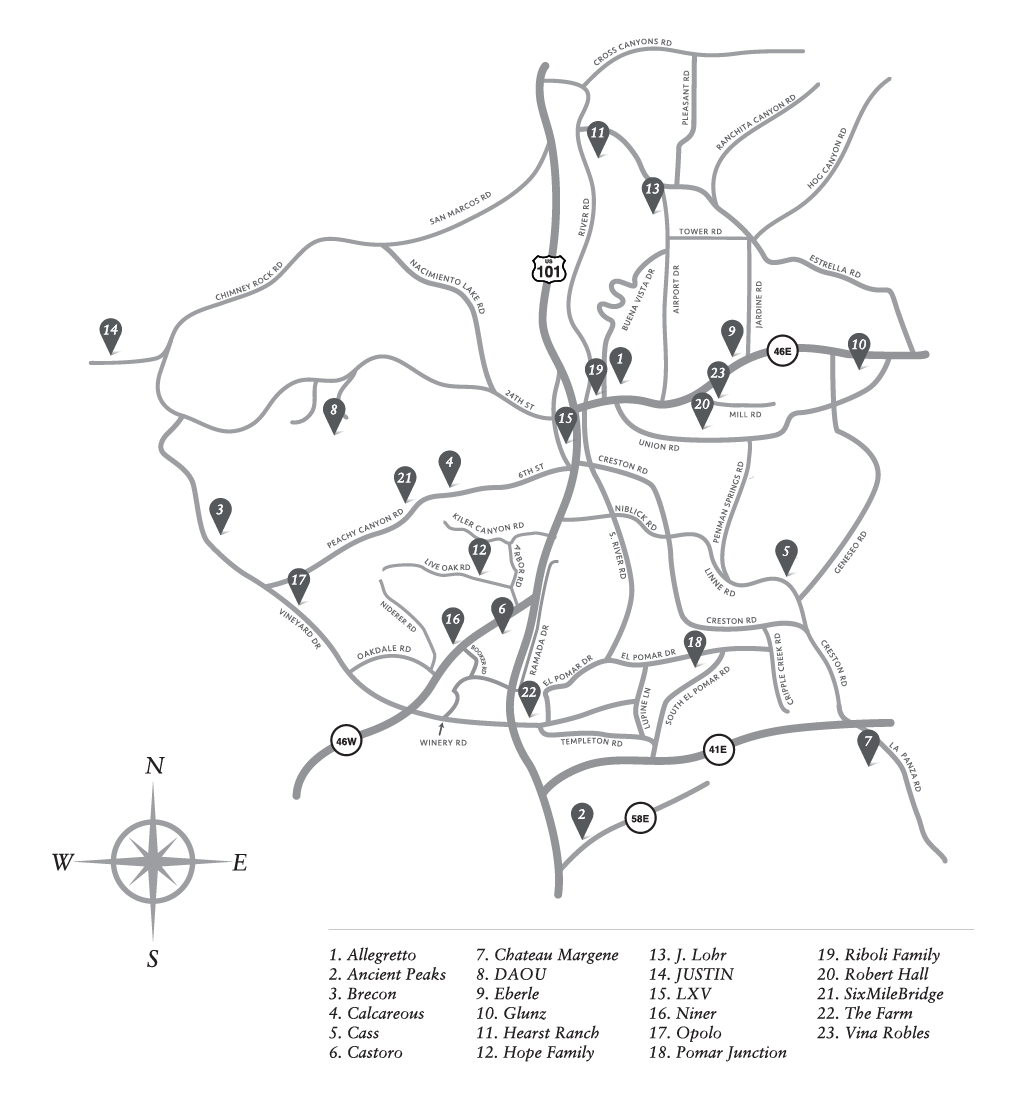 Members of the CAB Collective offer wine tasting in Paso Robles that go beyond the traditional flight. While enjoying world-class Cabernet Sauvignon and red Bordeaux varietals, you can revel in an array of distinct experiences. For the thrill seeker, fly above the vineyards on a ziplining adventure or go below ground with a cave tour and tasting. For the foodie, learn about flavor balancing and how to disrupt the traditional views on pairing food with wine. Those looking for a less intense experience can enjoy learning how to pair traditional favorites, such as cheese or chocolate, with a variety of wines. Whichever experience you choose, be sure to save time to take in the stunning vistas of Paso Robles and the surrounding countryside. And if you just can't seem to pull yourself away, you might not have to… many of our members have beautiful winery lodging options.