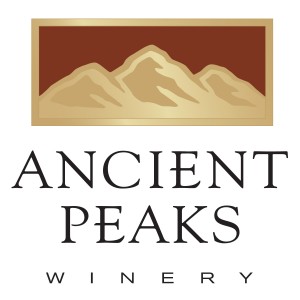 At the southernmost end of the Paso Robles AVA sits one of the Paso Robles CAB Collective's most distinctive producers, Ancient Peaks Winery (www.AncientPeaks.com).
Owned by three prominent San Luis Obispo County families, Ancient Peaks is overseen by Director of Winemaking, Mike Sinor, who has played on the Central Coast wine scene – and racked up some of its highest wine scores – for over 20 years.
"The opportunity to work with Margarita Vineyard is what really drew me to Ancient Peaks," Mike says. "It stands apart as the southernmost vineyard in the Paso Robles region. The growing conditions here are remarkable—and that's something I'm driven to reflect in the wines of Ancient Peaks."
Historic Santa Margarita Ranch plays host to Ancient Peaks' Margarita Vineyard, which is just 14 miles from the ocean and the Paso Robles AVA's coolest site. First planted to vines by Franciscan missionaries in 1780, Margarita Vineyard is famous for its distinctive geological composition, including a block made up of ancient uplifted ocean floor.
Margarita Vineyard's most spectacular soil profile is found along a block that we call Oyster Ridge, where the ground is riddled with petrified oyster shells that testify to the land's origins as an uplifted sea bed. Volcanic protrusions, riparian rubble and fields of flaky shale are further evidence of the vineyard's soil complexity.

 – www.AncientPeaks.com
Ancient Peaks presents a line of estate wines as well as a reserve tier of "white label" wines. Favorites include the 2011 Merlot (featured by Wine Spectator as one of "12 California Merlots Under $20") and the 2010 Oyster Ridge, a Bordeaux red blend of Cabernet Sauvignon (55%), Merlot (27%), Petite Sirah (11%), Petit Verdot (4%), Cabernet Franc (3%) from the eponymous vineyard block.
Tastings of Ancient Peaks wines can be had at their tasting room in Santa Margarita, which is open daily from 11 AM to 5:30 PM.
Ancient Peaks Winery
22720 El Camino Real, Suite B
Santa Margarita, California
(805) 365-7045