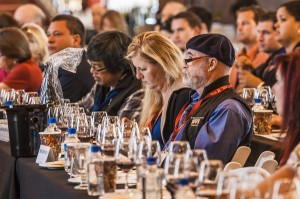 We at the Paso Robles CAB Collective are delighted that our second annual CABs of Distinction event exceeded all expectations. Thanks to those of you who made this event so wonderfully successful!
Media and trade attended educational events and tastings that provided a glimpse of the true potential of Cabernet and red Bordeaux varietals from our appellation. Highlighted events included En Primeur barrel tastings from the as-yet-unreleased 2013 vintage; a tasting of all current vintages; vintner panel discussion hosted by Matt Kettmann, contributing editor of Wine Enthusiast and senior editor of Santa Barbara Independent; a Library/Rare and Reserve tasting; and self-directed events at member wineries, such as component and vertical tastings.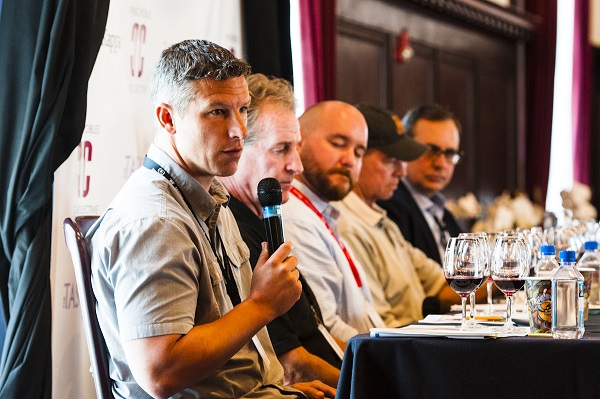 In collaboration with The SOMM Journal, the PRCC developed a three-day, comprehensive, educationally-focused tour of the Paso Robles AVA that explored Cabernet and red Bordeaux varietals. The 20 select sommeliers and key wine buyers participated in hands-on, instructional experiences with area winemakers and vineyard managers including: component tastings; analysis of clonal selections; vineyard tours; 2013 vintage barrel tasting of 27 vintners; current vintage tasting; rare and library tastings to showcase the ageability of these wines; winemaker lunches and dinners and an optional zip-line over vineyards.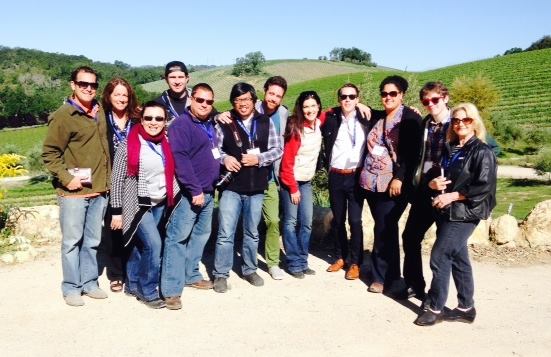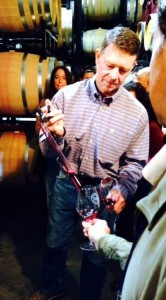 Consumer events were also held throughout Paso Robles. Wineries engaged consumers with behind-the-scene walks through the cellar to illustrate the path a grape takes in the winery once it is harvested; cave tours; tastings of library wines; the exclusive opportunity to purchase futures; food and wine parings and BBQs with music throughout the day. The evening featured winemaker dinners hosted both at wineries and at Paso Robles' most sought-after restaurants.
The April 26th CABs of Distinction Gala began with a luxury VIP multi-course gourmet lunch at Thomas Hill Organics paired with rare library wines such as: a three-liter 1984 Estate Cabernet and 1997 Reserve Estate Cabernet from Eberle Winery; JUSTIN Vineyards & Winery's 2005 ISOSCELES; J. Lohr Vineyards & Wines' 2007 J. Lohr Cuvée St. E; Hunt Cellars' 2007 Red Velvet and 2006 Rhapsody in Red; DAOU Vineyards & Winery's 2009 Reserve Cabernet, and Chateau Margene's 2005 Reserve Cabernet.
VIP guests were provided early access to the reserve tasting prior to the Gala as well as access to the VIP Lounge throughout the day.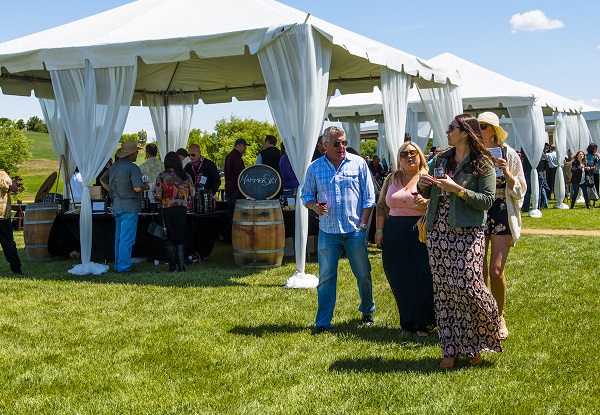 The lakeside CABs of Distinction Gala at River Oaks Hot Springs in Paso Robles showcased 32 wineries, 28 member wineries and four invited garagiste (premium boutique) producers, each thoughtfully paired with artisanal cheese or charcuterie selected by Le Vigne Winery's Cheese Lady, Zina Miakinkova. Gourmet meals were provided in the CAB Bistro by notable Paso Robles culinary experts, Robert's Restaurant, Crush Catering and Avant-Garde Experience, while chocolate tastings, barrel-making demonstrations, and live music rounded out the day.
"We are tremendously honored by the continued support of our sponsors, whose efforts not only help us deliver our high-caliber,  five-day event, but who are also truly cornerstone to our efforts throughout the year," said Winemaker, DAOU Vineyards & Winery, and Chairman, Paso Robles CAB Collective, Daniel Daou.