About The Paso Robles CAB Collective
Formed in 2012, the Paso Robles CAB (Cabernet and Bordeaux) Collective (PRCC) strives to promote the full potential of the Paso Robles AVA (American Viticultural Area) in producing superior-quality, classic and age-worthy Cabernet Sauvignon and red Bordeaux wines to consumers, trade and media worldwide.
The Best Cabernet Sauvignon is Grown in Paso Robles, California
The grassroots non-profit organization was formed with the belief that the best red Bordeaux varieties in the world are produced in Paso Robles. Cabernet Sauvignon, Cabernet Franc, Merlot, Petit Verdot and Malbec grown in the Paso Robles appellation—and the subsequent quality of the wines produced—are worthy of international acclaim. The PRCC seeks to improve awareness regarding the distinctive attributes of Paso Robles Cabernet and red Bordeaux wines through events, education and initiatives that confirm the appellation's growing reputation for producing luscious, well-rounded red Bordeaux varietals that compete with the best Cabernet Sauvignon in the world.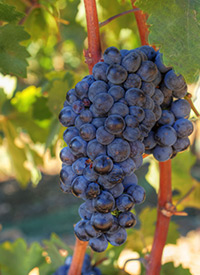 Open to all wineries that grow superior-quality Cabernet Sauvignon and red Bordeaux varieties in the Paso Robles AVA, member wineries have the opportunity to work with and learn from other members. The organization is designed to create a network of knowledgeable and experienced industry professionals to assist each other from viticulture to production, marketing and finally, sales.
The PRCC is governed by a board of seven director members. Three of these are permanent members who cooperated closely to found the organization and include: DAOU Vineyards & Winery, J. Lohr Vineyards & Wines and JUSTIN Vineyards & Winery. The four remaining seats are elected every year by PRCC members to ensure balanced representation. Other founding members include Eberle Winery, ADELAIDA Cellars, Halter Ranch Vineyard, Vina Robles Vineyards & Winery and Chateau Margene.
The History of Paso Robles Cabernet Sauvignon
In the 1970s, under the guidance of U.C. Davis enologist André Tchelistcheff, Dr. Stanley Hoffman planted some of Paso Roble's first Cabernet Sauvignon grapes. These notable plantings flourished on Hoffman's 1,200-acre ranch near the old Paderewski Ranch in the hills of Adelaida, about eight miles west of downtown Paso Robles.
His Hoffman Mountain Ranch — now owned by DAOU Vineyards & Winery and Adelaida Vineyards & Winery — provided the first large-scale modern facility in the area. Cabernet Sauvignon's star was undoubtedly rising, and Hoffman's unique Cabernet, grown on the central coast of California, created a frenetic buzz among discerning wine circles across the globe.
The Pioneers of Cabernet Sauvignon
Gary Eberle & Eberle Winery
The stage was now set for the entrance of Gary Eberle, a man who started out with little hands-on winemaking experience, but is now revered by many as the "Godfather of Paso Robles wine." Eberle arrived in Paso Robles in 1973 with a dream and a doctorate in enology from U.C. Davis. Amidst sleepy cattle ranches and acres of farms, he established Estrella River Winery & Vineyards on Paso Robles' east side. Eberle planted Cabernet Sauvignon, not knowing what to expect. What he experienced was a hearty crop that truly thrived under Paso Robles' hot sun, cool night skies and calcareous soils. In the latter part of the decade the winemaker founded Eberle Winery; his first offering was his 1979 Cabernet Sauvignon. Decades later Eberle is still enamored with the grape's well-rounded characteristics: its depth of flavor, complexity and ability to stand proudly on its own.
Justin Baldwin & Justin Winery
Justin Baldwin had traveled the world as a banker prior to his arrival in Paso Robles. His wine epiphany took place on a trip to Bordeaux, where the wines of Château Margaux ignited an obsession in Baldwin that would lead him to Paso Robles. In 1981, he planted 72 acres of Bordeaux varieties high up in the hills some 16 miles west of town, establishing JUSTIN Vineyards & Winery. 1987 marked the first vintage of his homage to Margaux: a Cabernet Sauvignon, Cabernet Franc and Merlot blend would be called ISOSCELES. With its 11th vintage, ISOSCELES put Paso Robles on the global luxury wine map when the 1997 vintage was named #6 in The Wine Spectator's Top 100 Wines of 2000. In 2014, JUSTIN Vineyards & Winery released the 25th consecutive vintage of this celebrated wine.
Jerry Lohr & J. Lohr Vineyards & Wines
Winemaker Jerry Lohr's role in the rise and recognition of Paso Robles Cabernet Sauvignon spans more than three decades. In 1986, Lohr planted Cabernet Sauvignon in Paso Robles, and with the hands-on devotion of an artisan farmer, tended to the vines while diligently working toward the creation and development of an adjacent winery and barreling facility, completed in 1988. Today, J. Lohr Vineyards & Wines spans over 2,000 acres in Paso Robles, with plantings dedicated to Cabernet Sauvignon, Merlot, Syrah and Petite Sirah. From this rich and diverse palette of sustainably-farmed estate fruit, J. Lohr craft wines that showcase bold, concentrated flavors and a vibrant sense of terroir.