The PRCC has officially kicked off its informative and inspirational educational series for 2018. The initiative delivers enlightening presentations and workshops in locations across California, Nevada and Texas. It's aimed at creating ambassadors through students, faculty, staff, sommeliers, and trade representatives who will endorse the Paso Robles region and its uniqueness through their own studies, presentations, work and promotion.
PRCC Executive Director Linda Sanpei said this new outreach initiative will bring higher visibility to Paso Robles Cabernet and red Bordeaux varietals, including blends, and the distinct qualities of the region's terroir. "Paso Robles was once regarded for other varietals and is now hailed as Cabernet country with over 49 percent of the total vineyard acreage planted to this popular varietal. We are seeing more and more top quality releases from Paso Robles rivaling the best wines from California's North Coast and beyond," Sanpei said.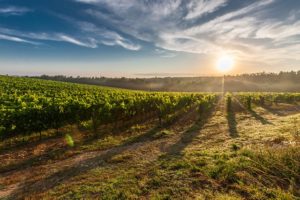 "The PRCC is honored to be partnering with such prestigious educational institutions including University of Nevada, Las Vegas; University of Houston, Texas; Napa Valley Wine Academy; Cal Poly Pomona and Cal Poly San Luis Obispo, among others, to bring top sommeliers and wine educators from Paso Robles to students, faculty and trade, to experience first-hand the distinct wines and stories of the region."
The first presentations of the educational series were held at the Napa Valley Wine Academy and Cal Poly Pomona in February. They were both a huge success.
The PRCC aims to grow this educational series to become a permanent addition to wine and hospitality education curriculums across the U.S. Interested educators can contact PRCC Executive Director Linda Sanpei via email at concierge@pasoroblescab.com.