Eberle Winery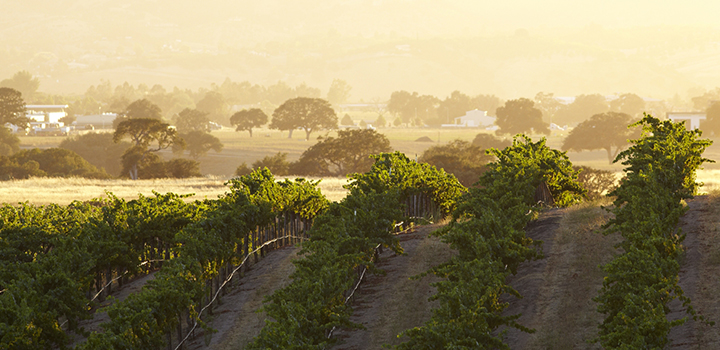 Gary Eberle has worked for 41 years building the acclaim of the Paso Robles region through his brand and is affectionately known as the "Godfather" of the Paso Robles wine industry. Eberle is the chief promoter for the winery and has worked with distributors and restaurateurs in thirty states and six countries touting the virtues of the Paso Robles American Viticulture Area (AVA), which he helped co-found in 1983.
Gary began his academic studies at Penn State University where he played football and earned a Bachelor of Science in biology. He then attended Louisiana State University before heading west to California. Gary received a degree in enology from U.C. Davis in 1971. "I chose Paso Robles based on Dr. Olmo's recommendation that Paso Robles was the place to grow world-class Cabernet Sauvignon," said Eberle, "And I think we've achieved that."
Once in Paso Robles, Eberle launched his career as partner and winemaker with Estrella River Winery & Vineyards. In the late 70s, he decided to pursue his own project and acquired nearly 64 acres just down the road from Estrella River Winery. Shortly thereafter, Gary released his first Eberle wine, the 1979 Cabernet Sauvignon, and opened the winery and tasting room in 1983.
Eberle's contributions to the California wine trade are significant. Eberle Winery's Cabernet Sauvignon was the first wine to place the Paso Robles AVA designation on its label in 1980. Gary Eberle was also the first to plant Syrah on the Central Coast and produce a 100 percent Syrah varietal wine in the United States. In 2015, he was honored with the Lifetime Achievement Award from the California State Fair, in 2019 he received the Robert Mondavi Hospitality Award, and in January of 2021 received the American Wine Legend Award from Wine Enthusiast magazine.
Today, you will find Gary Eberle sitting at the front door of his winery, greeting customers, and telling his stories.


Tasting Room
3810 East Hwy 46
Paso Robles, CA 93446
View Map »
Hours
10 am - 5 pm Daily (By Reservation)