High Camp Wines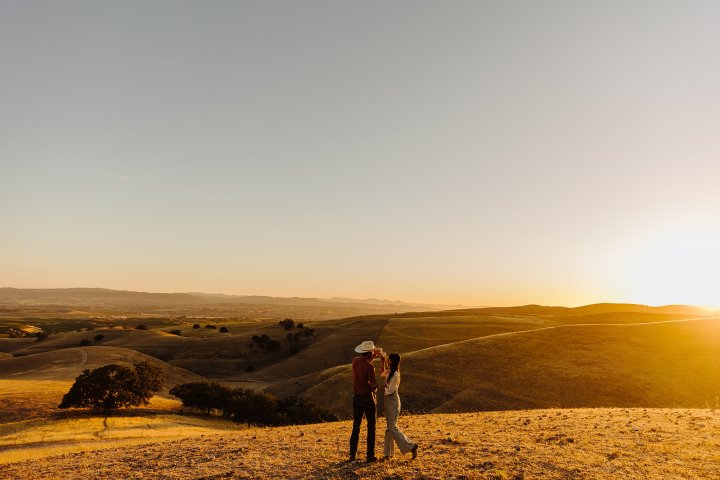 High Camp sits perched atop the rolling hills of San Miguel, California. It was once dotted with roaming sheep and cattle, and today is part of the acclaimed Paso Robles AVA. Its deep, alluvial sandy loams and clay pushed up from terraces of ancient river bottoms provide fertile soil for growing premium wine grapes of many varieties. This, combined with varying sun exposure all around the property, provides ideal conditions for growing world-class wines from ten different varietals that grow in its 75-acre vineyard.
The family that purchased the property in September of 2020 comes from generations of farming and ranching in California, and has made it their dream to put their rustic hilltop sanctuary, and its new wines, on the map alongside other artisan wineries in the area. Family members Megan and Spencer manage the property today. Their modern style and artistic spirits are infectious, and every conversation beams with the pride they take in providing a gathering place for family and friends to celebrate life together.
High Camp Wines are proudly produced using old world winemaking techniques that encourage the unique personality of each grape variety to shine in every bottle. Wines are made to be enjoyed by newcomers and adventurous wine lovers alike, who will taste the unique terroir of San Miguel that has been home to winemaking by Franciscan missionaries since the early 1800s.
Whether visiting for the breathtaking scenery, handcrafted artisan wines, fascinating history, or to make new friends, High Camp is a destination that should be on every Central Coast wine lover's list.

Tasting Room
3439 Ranchita Canyon Road
San Miguel, CA 93451
View Map »
Hours
Friday 10:30am-5:00pm, Saturday 12:00pm-8:00pm, Sunday 10:30am-5pm, Monday & Thursday by Appointment Only